Santa Fe
The city of Santa Fe is one of the most popular tourist destinations in all of New Mexico, as well as in the United States too. Tourists often come out to visit the city of Santa Fe during the summer months, when the weather is very warm. The summer months are generally the best for traveling because the weather is so nice and warm but it also tends to rain a lot more during the mid and late summer months than it does during any other time of the year. And, while visiting during the summer is most common, you can come to Santa Fe at any time throughout the year and still have the time of your life, especially since there are so many different attractions for you to enjoy.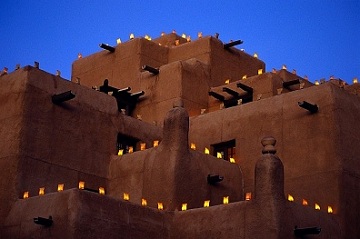 While in Santa Fe, you will definitely want to find the perfect place to stay. There are an abundance of different hotels, each of which provide a warm and welcoming environment, along with a number of different accommodations and amenities. Whether you want a smaller guest room or a large presidential suite, you will be able to find it in Santa Fe. And, along with the comfortable and welcoming hotels, there are also tons of restaurants in the city, each of which prepares different delectable dishes. Seafood is quite popular in the Santa Fe area, so many of the restaurants cater to this particular type of cuisine. No matter what you are in the mood for, however, you will surely be able to find it in this diverse city.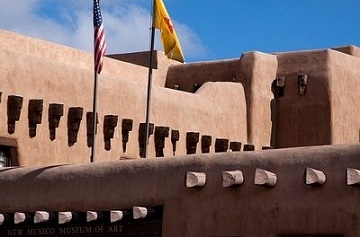 While traveling to the city of Santa Fe, there are certain places that you absolutely have to visit and surely cannot miss. The New Mexico Museum of Art is definitely one of the major attractions in Santa Fe, featuring 20,000 different pieces of artwork from a broad range of collections, many of which have been created by New Mexico natives. You will also need to check out the Loretto Chapel, which happens to be one of the historical landmarks in the city of Santa Fe, having been built sometime around 1880. You will also want to check out the Georgia O'Keeffe museum, dedicated entirely to her and her work. You should also take the chance to go on a sightseeing tour so that you can see as much of the architecture in Santa Fe as possible, while also learning about the history of the city.