Santa Fe New Mexico
Have you ever had the opportunity to visit Santa Fe, New Mexico? If not, you are surely missing out. Santa Fe is known for being the capital of New Mexico, along with being one of the most popular cities in the entire state. When translated from Spanish to English, Santa Fe actually means Holy Faith, which is something most people do not realize. However, it is quite obvious that this is a city of faith, with all of the historical chapels and church-like structures in and around the area. The city of Santa Fe is definitely an ideal place to visit as it is rich with history and culture. If you get the opportunity to visit this city, you should take advantage of it and definitely check out what Santa Fe has to offer both its residents and the tourists.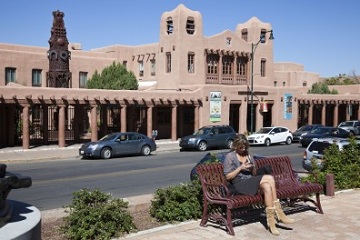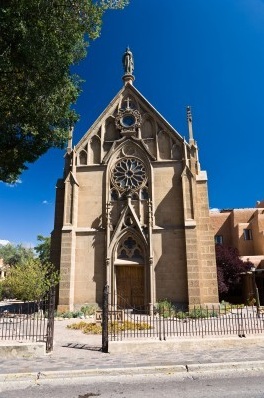 Santa Fe city is the home to a number of different museums, each of which provides an educational and fun learning experience for all ages. Some of the museums that can be found in the city include the New Mexico Museum of Art, the Georgia O'Keeffe Museum, the Museum of Indian Arts and Culture, and many more. At the New Mexico Museum of Art, there are thousands of different pieces of artwork and collections, all of which are fascinating. Some of the artwork in the museum has even been created by natives of the New Mexico area. The Georgia O'Keeffe Museum displays all sorts of work that was created by Georgia O'Keeffe herself, along with the people who she has inspired throughout the years. The Museum of Indian Arts and Culture is a great place to check out a wide range of exhibits, all of which come are devoted to Native American art.
Because there are a lot of museums, tourists generally never run out of things to do while in Santa Fe. However, while the museums are definitely great to visit, there are also a lot of different buildings that you may want to visit while in Santa Fe. Some of the popular buildings amongst tourists include the Loretto Chapel, which was actually built in the late 1800's, as well as the Palace of the Governors and the New Mexico State Capitol. With so much to see and do in the city, it is no wonder why so many tourists come to Santa Fe each year, browsing around the museums and enjoying the architecture along the way.