Restaurants in Santa Fe
The possibilities of enjoying a fine dining experience in Santa Fe are quite endless due to the abundance of available restaurants in the area. With so many tourists coming to the city of Santa Fe, it makes sense as to why there are so many different restaurants around. But, this is definitely a good thing, because this means that when you come to visit the city, you will have plenty of choices as to what type of cuisine you will eat and where you will go each night during your stay. Because there are so many fabulous restaurants, it is not always easy to pick which one you will eat at. However, some of these restaurants have the highest ratings and should definitely be given a visit.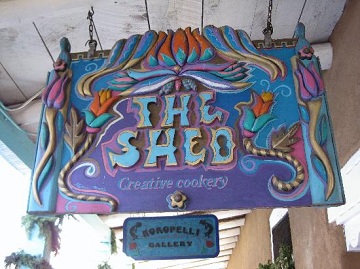 The Shed Creative Cooking is one of the highest rated restaurants in all of Santa Fe. This restaurant is known for being a family restaurant, with a comfortable vibe and feel. The atmosphere is warm and welcoming, which is perfect for being able to relax and simply enjoy good food. The menu is full of different selections, some of which include the Veggie Quesadilla, Chicken Quesadilla, Blue Corn Burritos, Pollo Adobo, Enchiladas, and a whole lot more. If you are looking for flavorful cuisine, this is the right restaurant to go to.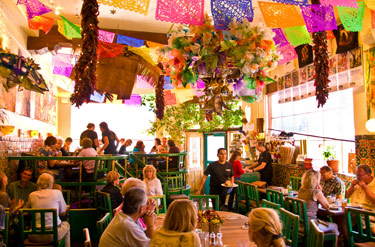 The Café Pasqual has also received high ratings and is one of the most popular restaurants in the city of Santa Fe. This restaurant serves breakfast, lunch, dinner, and desserts, so you can come at any given time of the day to enjoy a good meal. The dishes that can be found on this menu are quite tasty and unique, which includes the Yucatan Sliced Chicken Breast Salad, Grilled Reuben, Green Chile Bison Burger, Carne Asada, and a whole lot more.
El Farol is yet another good choice of restaurant in Santa Fe. One thing that people seem to enjoy the most about this restaurant is their large selection of gluten-free items. Some of the food that can be found on this menu includes Clam Chowder, Pork Tenderloin, Steak, and some of the favorite foods in New Mexico, which includes Enchiladas, Tacos, and Burritos. It is safe to say that you will never go hungry in Santa Fe because there are so many different restaurants available and you will definitely have your choice when it comes down to which restaurant you will go to and what you are going to eat.