Hotel Santa Fe
If you are looking for a place to make reservations during your stay in the city of Santa Fe, the Hotel Santa Fe is a great choice. This hotel has received stellar reviews and ratings from tons of different people who have already had the opportunity to spend a few nights here. If you are looking for a warm and welcoming place to stay, Hotel Santa Fe is the right hotel, as it is known for its calming atmosphere and interesting architecture, unlike some of the other hotels in the area.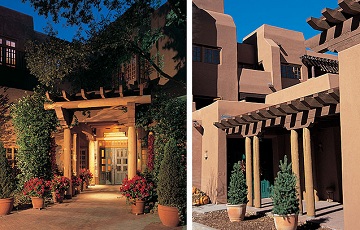 At the Hotel Santa Fe, you will have your choice of a number of different rooms, from traditional rooms to an assortment of suites. Regardless of what you are looking for in terms of a room, you will be able to find it with no problem at this hotel. Each of the rooms has a southwestern look and feel, which gives it a feel of home. The rooms also provide plenty of space to maximize your comfort and so that you can move around with no problem. You can even reserve a room that comes equipped with a fireplace, as there are several rooms that have one. Along with providing a wide selection of comfortable rooms for you to reserve, there is also an on-site spa available, which is perfect if you would like to spend some time getting pampered.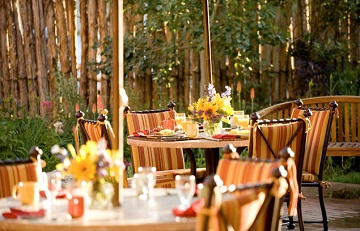 There are a number of different services that are offered at the spa at Hotel Santa Fe, all of which can be enjoyed by both women and men. Some of these spa services include a number of different massages, body treatments, skin care services, and even nail services. You can head over to the spa to get a deep tissue massage, a cleansing facial, and even a manicure and pedicure while enjoying your stay at the hotel. All you have to do is make a reservation for the services and you can enjoy them to the fullest. Most importantly, you never have to step foot outside of the hotel to enjoy all of these wonderful services.
When visiting Santa Fe, it is important that you pick a hotel in which you feel comfortable in and get a good night's sleep in because you are going to need your sleep since most of your days will be full of different activities to do and attractions to see. The Hotel Santa Fe is definitely one of the best hotels in all of the Santa Fe area.