El Dorado Hotel Santa Fe
When looking for a hotel to stay in during your visit to Santa Fe, it can be hard to figure out which place you will choose, especially since there are a plethora of hotels in the city. However, while there are a lot of different hotels in Santa Fe, there are some hotels that are simply the best of the best and the El Dorado Hotel is one of them. With courteous staff members and a comfortable atmosphere, you will feel like luxury from the minute you step in the door.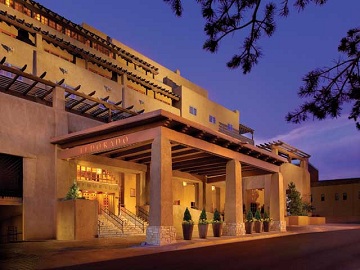 At the El Dorado Hotel, you will be able to choose from several different types of rooms. Some of these rooms include deluxe guest rooms, junior suites, and even a presidential suite. Regardless of how much space you want in your room, you will be able to find it with no problem at all. Each of the rooms features sleek flat screen televisions, comfortable terrycloth robes, and high speed Internet services too. The beds are comfortable and most of the rooms offer an amazing view of the city of Santa Fe, which will simply be unforgettable.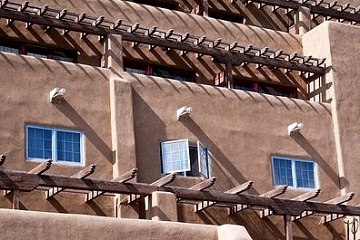 Along with comfortable hotel rooms, there are also several service and amenities available at the El Dorado Hotel. You can enjoy a rooftop pool and hot tub, which will be an experience like no other. You can go swimming while also enjoying an amazing view of the city. There is also a fitness center within the hotel, so if you enjoy working out and staying fit, you can spend some time doing so whenever you feel like it. Laundry services are also available so if you need anything to be cleaned for you, staff members will have no problem assisting you and taking care of anything that you need to have done.
Another popular service at the El Dorado Hotel is the spa services. You can enjoy a full day of pampering at this hotel. Some of the spa services that are offered include massages, wraps, scrubs, facials, waxing, and nail care. There are also multiple package deals available as well. For a full day of relaxation, you can enjoy one of the several signature massages that are offered, along with any other services that are offered. It does not hurt to get pampered from time to time and that is what this hotel is all about. At the El Dorado Hotel, you are treated like luxury.